History & Our mission
Foreign Language Center (FLC) was originally established in August 2006. The main goal of FLC is to develop English skills among non-English majors so that students can be competent to use this lingua franca in their everyday life and future careers, making English a practical tool. In August of 2012, FLC was renamed as Language Center (LC) after the Chinese language programs was offered.
With distinguishing specialties and different experiences, teachers of Language Center have been devoting their professionalism and passion to teaching in order to fulfill students' multiple needs in English learning.
With non-English majors as the target students to service, Language Center has well designed courses for students to meet the requirements of foreign language studying, especially English, for graduation and future employment. With reference to required courses, leveling teaching is applied to freshmen in order to enhance teaching efficiency. In this way, students' Basic Interpersonal Communication Skills and Academic Ability are both expected to be developed. With regard to elective courses, courses of other languages such as Japanese, German, French and Spanish are also offered besides English ones.
In addition to common courses, some advanced programs are also provided by Language Center. Since 2006 School Year, the Honorable English Courses and Courses for English Certificate have been offered every school year. The main purpose of Honorable Course is to improve the English competence of honorable students, especially those who will potentially visit our sister universities as exchange students. Language Center will help them pass TOEFL (Test of English as a Foreign Language) or IELTS (International English Language Testing System), the basic requirement of pursuing degrees in English speaking countries. Courses for Certificates aim at GEPT (General English Proficiency Test) or other certificate tests. Language Center will have students better-equipped with specific skills to pave the way for their immediate employment after graduation.
According to graduation requirements of CYUT, students who enroll in/after 2008 are required to pass one of the foreign language tests. Take English tests for example. The requirement is equivalent to CEF(Common European Framework)Level A2, GEPT(General English Proficiency Test)Basic, or TOEIC(Test of English for International Communication)with score above 350, by the 2nd semester of the junior year.
Besides learning in the classroom setting, various English activities, such as the Karaoke contest, English holiday camps, international student week, and the reciting contest, will be carried out regularly to expand students learning by means of different activities.
Regarding the Chinese language program, language courses are designed not only for students in CYUT but also for all other foreign learners who are interested in Chinese. In addition, various activities and contests are held for learners to know more about Chinese and Taiwanese cultures.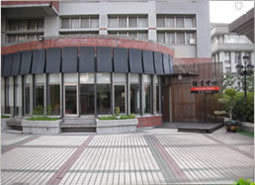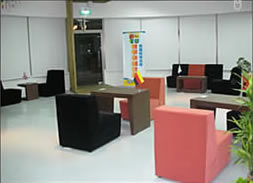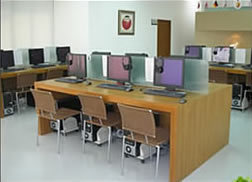 Located on the second floor of Design Building, Language Center is where all the students can search for information and ask for help. Books, visual-audio equipments and self-learning soft-wares are available to students. Language Center has arranged Tutor Hours and Office Hours so that students can seek extra assistance for their inquiries as well as problems. It is expected that students can experience the joy of learning foreign languages in a relaxing and pleasant environment. The ultimate goal of Language Center is to help students become independent and active learners, enjoying the wonders of foreign languages.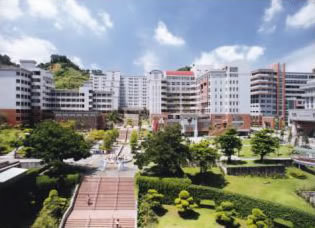 規劃全校校訂英語必修及選修英、外語類課程相關事宜,並統籌英語能力安置測驗及統一會考等相關事宜。
規劃本校日間部非應英系學生外語能力畢業指標相關事宜,並開設符合畢業學分要求以及未來就業需求之共通英文課程。
規劃及執行本校外籍學生之華語課程,鼓勵學生參加華語文能力測驗。
招收研習華語之外國人士,以發揚中華語文之美,達國際文化交流的目的。
提供英或其他外語及華語學習諮詢導航服務。
規劃各種英語適性短期課程及活動,並鼓勵學生考取英文及各項外語檢定證照。
開設菁英英文課程,培育學生成為與姐妹校交流學術、與國際接軌的生力軍。
舉辦各項英、華語活動(如節慶活動、競賽、生活營等)。
規劃及管理英語及華語專業教室(T1-305、T1-306、T1-306.1、D-205、D-206)、多媒體自學區(D-208)及個人/團體諮商區(D-208)。